Over the years there have been many "Wonders of the World" lists. The scholars Herodotus and Callimachus of Cyrene famously compiled the original list of the Ancient World.
Today, only the Great Pyramids of Egypt remain of the original. A voting in 2007 made headlines and they came up with a new list. How many have you been to?

Colosseum

Machu Picchu

Petra

Chichen Itza

Great Wall of China

Christ the Redeemer Statue

Taj Mahal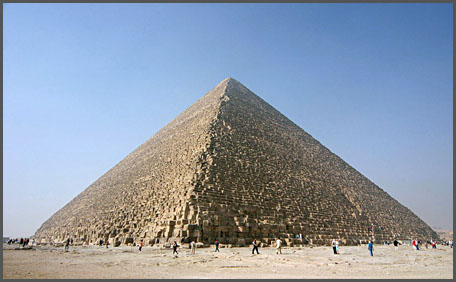 Great Pyramid of Egypt
I've been to 3 in this order: Chichen Itza, the Colosseum, and the Taj Mahal (my pic above, get the story here). With some luck I may get to the Great Wall and the Pyramids before the year is up.