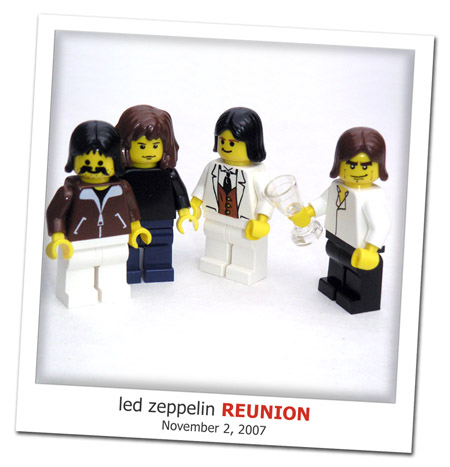 Unless you hate music, you probably know that Led Zeppelin is reuniting for the first time in 19 years for a one-off concert. Taking place in London's O2 venue, Page, Plant, Jonsey and John Bonham's son, Jason, will take the stage for a memorial/charity concert in honor of Ahmet Ertegun. Ertegun founded Atlantic Records and signed LZ as well.
Originally scheduled for November 26, it was announced today Jimmy Page broke his finger and the concert is now on December 10 (see pic below of said finger). I'm sure this is conflicting thousands of people's flights and plans to attend the concert.

Tickets are £125 and available in a tightly controlled ballot system. Each ballot winner has the chance to buy 2 tickets. Millions of people crashed their website when registration opened. I was one of them.
Unfortunately, registration opened just as I left for Nepal, so I didn't give it the attention I should have and had everyone I know register as well. In any case, I didn't win either of the first two rounds, but now a third is in the works anticipating a large number of people now can't make it. So hope still exists. You can also register for free tickets at Apple.com, at Yahoo! Music, and Last.fm.
I am actually willing to go to London to see this… if I can get a ticket. The chances for that, though, are slim to none since the going price on eBay is around £1000 (~$2000, seriously). That is one expensive concert. While I would pay a lot, I just can't afford that.
I just hope a world tour is to follow (and maybe even an album of new material?). Hopefully, I can catch that as it is likely they will come through at least Osaka as they have many times before.
One of the best places for up to the minute information are the message boards at Led-Zeppelin.com.